This web page is to supplement the Facebook group  IVwireless (same name) "IV" is for the Rye neighborhood Indian Village. The Indian Village dam the Bowamn Ave dam was hacked by the Iranians.
Dots vs feathers Iranian mistake?
Some believe the Iranians thought that Indian Village was inhabited by Nikki Haley Indian Americans not by Elizabeth Warren Native Americans.
Goal is to present correct, unbiased technical information on wireless connectivity to mobile devices in Rye, NY.
If you disagree with any of the information posted, we'd love to hear your opinion.
NO new Rye DAS sites mounted on top of telephone poles probably means "reduced" substandard wireless connectivity for Rye, NY. ( and the neighborhood Indian Village).  5G may never come to Rye, NY?
Existing or new wireless devices MAY not work in Rye with only the existing high elevation, high power "MACRO" cell sites.
Many antenna sectors on the existing cell "towers" (Macro Sites) are at capacity.  Rye moms and Rye kids can't depend on Emergency 911 calls connecting?  
5G devices need very low latency.
Will Ryemom's home robots work? 
What home devices or car devices (IOT) will not work in Rye?
There are new DAS nodes on utility poles on Poly Park Rd in Harrison. Ryemoms and Rye kids can drive to Harrison for faster trouble free downloads?  Did anyone forecast that the number of connected devices in Rye will decrease over the next 10 years?    
Rosie the Robot from the Jetsons won't work in Rye without 5G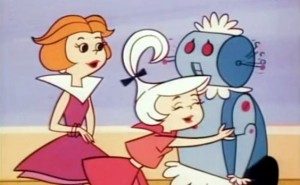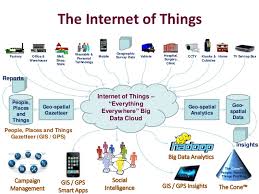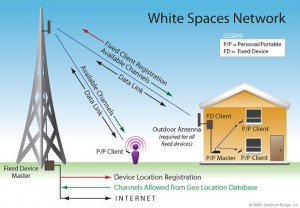 Indian Village Rye, NY Wireless Connectivity Information Page
To understand wireless connectivity "coverage" versus "capacity" compare your Rye NY cell phone signal to broadcast radio or TV reception..
5 bars of signal strength is good "coverage"  but 5 bars of signal strength does NOT necessarily mean you will get a TXT  message on time. Signal strength alone does not guarantee the ability to  send or receive email or update your Facebook status from a mobile device.
Voice calls are different from data connections. Voice calls MAY be dropped when cell towers are over capacity . Everyone hopes that No 911 calls are ever dropped?
There is a lack of "capacity" in Rye NY because there are too many mobile devices trying to use the same shared licensed spectrum bandwidth the same wireless resource.  
Some Rye neighborhoods are more strained for new capacity than others.
Milton Point called  "the peninsula" has a lack of coverage. The Rye Marina the Milton fire House seems to be the worst area for Verizon connectivity?
There is a need to compare detailed coverage and capacity maps for all the carriers-  Verizon, ATT, T-Mobile and Sprint.  TXTs and emails also seem to be delayed in all areas of Milton Point?  In many areas of Milton Point the best, the strongest signal is from Long Island.
Does anyone think the number of connected mobile devices in Rye will decrease over the next 20 years?
The most important difference between internet wireless 2 way connectivity broadcast TV or Radio is 2 way versus 1 way. to listening to AM/FM radio or wathc Broadcast only requires a "1 way' digital signal.  A cell phone or any mobile device requires a  "2 way" connection.
A TV or radio signal or a GPS fix (LAT/LON) is a 1 way, receive only, data transmission with no acknowledgment (No ACK).  Rye TV sets do not transmit data back to the giant antenna on the top of the Empire State Building. This high elevation high power antenna is transmitting a digital signal at 50,000 (100, 000 Watts).
Your TV set does not tell CBS- I "got it".  Your mobile device does this to a cell antenna like the one pictured above at 66 Milton Rd..
internet wireless connectivity by definition must be a 2 way data connection.
Wireless data connectivity requires both sending and receiving data.
The cell phone you carry emits RF. As does your cordless phone
Carriers, antennae share the type of wireless network that Crown Castle has already built in Rye, NY?
Verizon Wireless is a tenant, a customer of Crown Castle. What other carriers can fit in the same brown box and use the same antennas?   Will the same pole mounted equipment (Clinton Ave close to the Road House)  "work" for all carriers not just Verizon?? Will this same antenna (DAS) also work for WiFi?
This would seem to make sense. Crown Castle as a public company that owns towers, would want to continue to follow their existing business model.  Crown Castle leases a site for antennas (DAS), like the roof of 401 Theo Fremd Ave.  CCI installs the backhaul (a fiber optic  connection to the internet) and the electric power.  CCI rents antenna space to as many carriers as possible.
At some point, the technical specifications (the make and model) of the proposed and the existing antennas and base stations (what's inside the brown box) will be disclosed.
Extra "Capacity" is needed in certain areas of Rye. Playland customers in the summer. Metro North customers when trains pass through Rye.
There has been a portable diesel powered cell site (called a COW – for cell on wheels) installed at Playland in summer months?.  Was this "temporary cell tower" was ever debated or approved by Rye City council?
New pole top antennas near Playland connected to the grid should replace this  "COW" and the harmful diesel emissions. (an idling 18 wheeler) Temporary cell tower is powered by a diesel generator.
Best guess is the new proposed wireless network will be a Neutral Host Network.
Click above to see a "guess' Rye citizens should be able to see network diagrams and technical specifications. Optimum has already installed an outdoor WiFi network.
A description of fixed versus mobile connectivity is on the web page  http://datajam.com/lte
Coverage (and capacity) comes from high elevation Port Chester "tower" and outside Rye Towers ?  The roof mounted "facilities" antennas on the roof of the former United Hospital in Port Chester represent significant infrastructure.
What replaces these antennas, the line of sight coverage and capacity when the hospital building is torn down?
Tower rent"?  Towers or DAS sites with more traffic more connections are worth more.
It looks like the City of Rye financial deal is a flat per location deal ? High traffic locations should get premium rent.